POSITION, POSITION, POSITION
It pays to stand out and that is why we at Great Ocean Road Real Estate invested in the highest profile locations, to guarantee our clients get the maximum exposure for their properties.
Thousands of tourists and locals browse these window displays day and night, which generates strong walk in buyer traffic. With our clients properties on display in all the right locations there is NO question that they have the edge when it comes to exposure.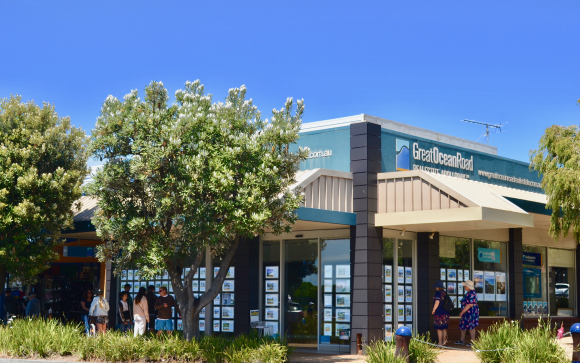 PREMIUM PROPERTY
Responding to the ever-increasing market Great Ocean Road Real Estate has superb offerings in Apollo Bay, Marengo, Skenes Creek and surrounds we present:
39 OCEAN PARK DRIVE, MARENGO


Located in a highly sought after tranquil cul de-suc, this modern 4 bedroom house feels like being far away from civilization, however, it is only a 5-minute bicycle ride to Apollo Bay township with its shops, restaurants and galleries. Set on a 1 acre allotment, offering the highly unique addition of a large 15x20m aircraft hangar with commercial roller door as well as private taxiway (Council's permit in place) connecting to the hangar with all-season sealed runway access. 



COASTAL LIFESTYLE

Moments away from pristine beaches, Great Ocean Road Real Estate presents: 
This wonderful block situated on the ocean side of the Great Ocean Road allows the purchaser to build their dream (S.T.C.A). You won't need a car; walk to the beach, golf course, shops & harbour. Perfectly priced, just visit the site at your leisure.
HAPPY NEW YEAR!


Wishing all of our clients a safe and happy celebration as we welcome the 2020 New Year on Wednesday! 
RECENT SALES: